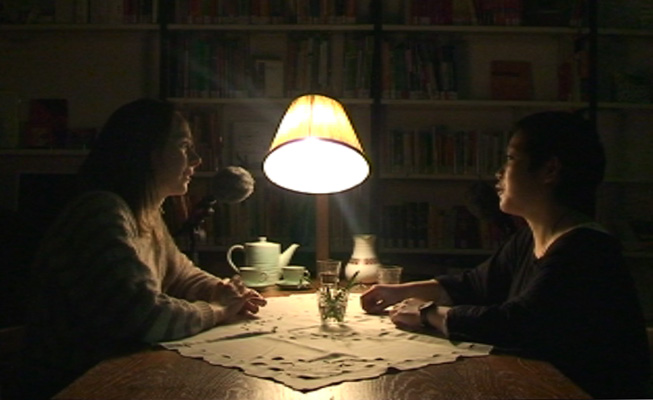 Stories To Tell Each Other Performance by Karin Arink and Sae Inukai in the Goethe Institut Rotterdam for the Museum Nacht on 6 March 2010
The first 2 parts were 2 talks Sae and me had, in which Sae spoke Japanese only, and I spoke Dutch. After the hour one of us recaptured what we had talked about in English, this part was projected life on one of the windows, and could be read by the spectators outside.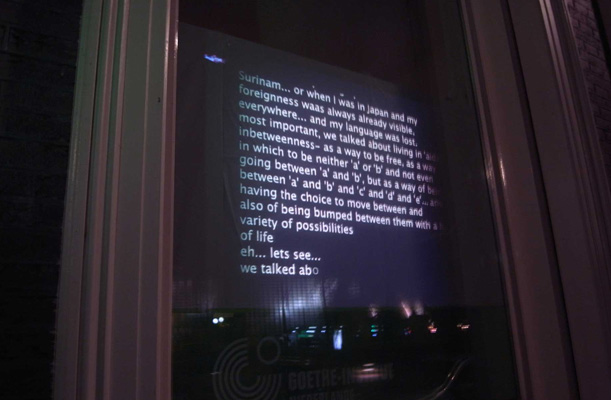 For the 3rd part we prepared the table and served 'keshi' (a work by Sae Inukai: sushi made of Dutch/German ingedients e.g. mashed potatoes and curry wurst). The spectators could come in and enjoy the food, on the condition that they would speak their own language only. We had invited friends from Argentinia, Austria and South Africa etc. so in no time everybody was talking to each other in different languages (also Swedisch, Italian, German, Croatian). Talks became very lively, while people ate 'keshi' and drank 'tea' (Japanese whiskey).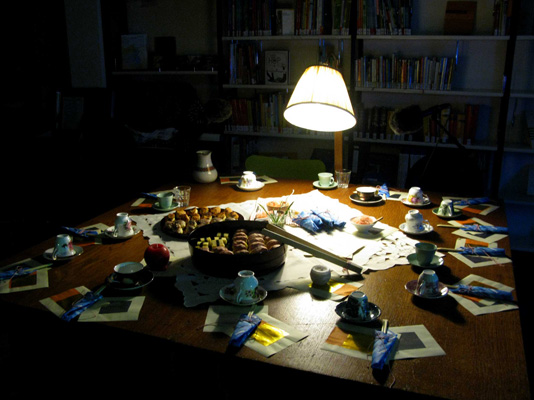 another collaborative performance piece 'Instruction.Sculptor.Sculpture' 2011 /
text pieces: 'IN/DIFFERENCE' 2006 / 'Handelingen I, II & III' 1994 /