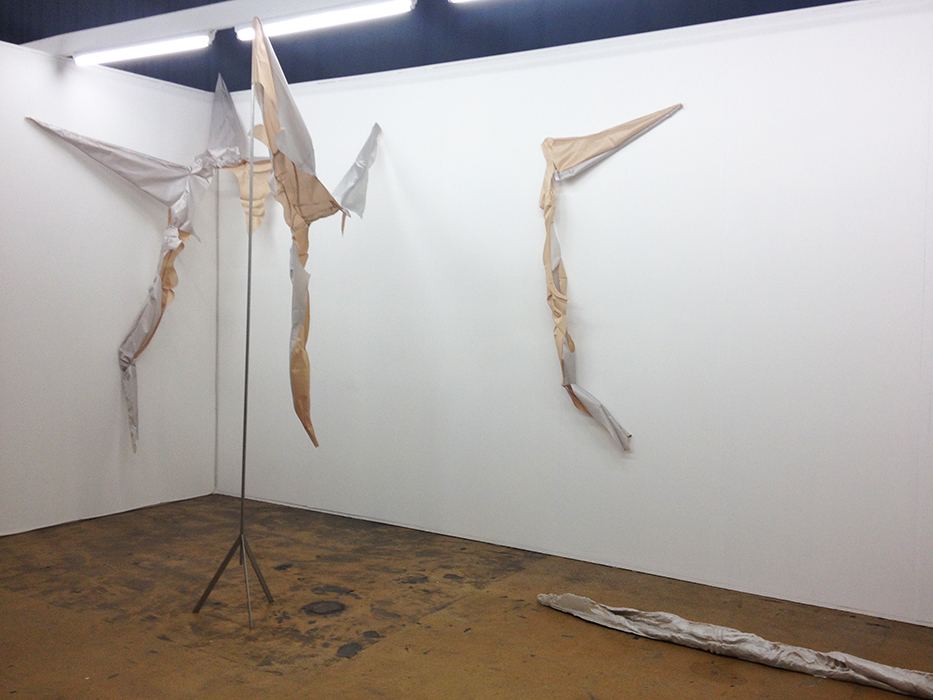 Misamee 2015
textile and aluminium pole installation consisting of 3 parts (but sometimes also presented as 2-part installation)
here shown for the very first time, in my solo of the same title in the booth by Galerie RAM at Art Rotterdam 2015
on the right you see part of 'where wall and floor meet' 1996-2010 (clay with acrylic layer)
also in this solo: 'Glitter Cut series' series of multiples

the title 'Misamee' comes from Clive Barker's book 'Everyville', 1994 :
"Misamee?"
"Oh, that's a word the sailors use. It means something they find out at sea that's not really made yet."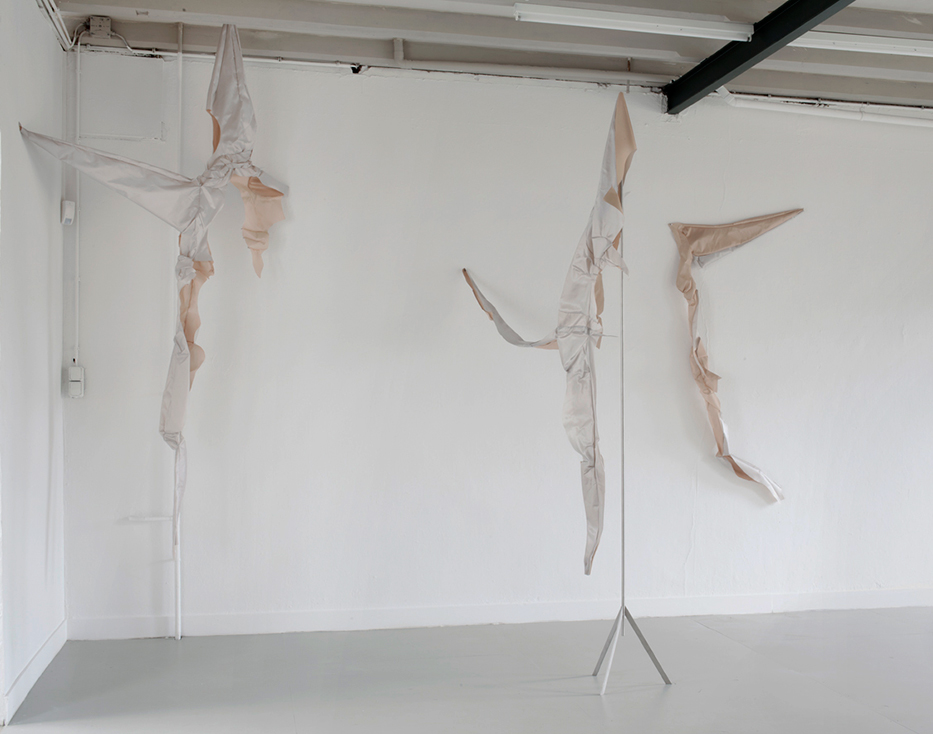 here, Misamee is shown in my solo in Club Solo Breda, 2016
photo: copyright F-WERK Rotterdam

an opposite work (the body cramped into a whole): 'my neck my back curve silently' 1993 /
other installation work: 'inner space' 1996 (porcelain) / 'Manifold Mumbag & fragments of the white visions' 2006 (for De Pont Tilburg) / 'fragmented body double' 2014 (for Nederlands Textielmuseum Tilburg) /