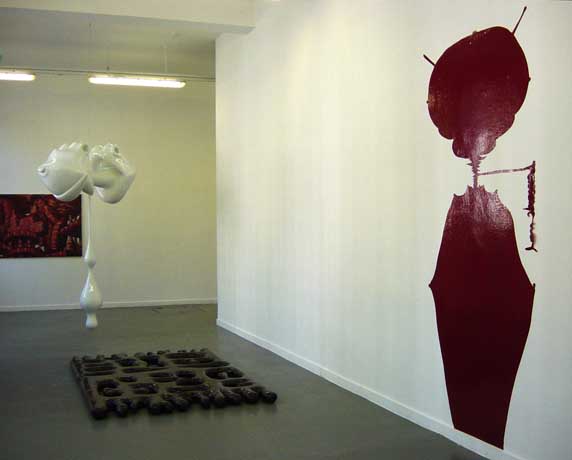 Robin Kolleman asked me, Maria Roosen and Gijs Assman
as her 'family members' in this show in TENT.
like in a family get-together, each of us was free to invite 'partners', which we all did.
i invited Lisa Couwenbergh and André van de Wijdeven in my rooms
here from left to right: a painting by Lisa, André's white work, Lisa's floor piece and my cut foil 'passageway' 2002.
with André, I made the work 'Kutschatje Omhelzing' 2006: his sculpture 'Kutschatje' carried by my 'Omhelzing' (embrace)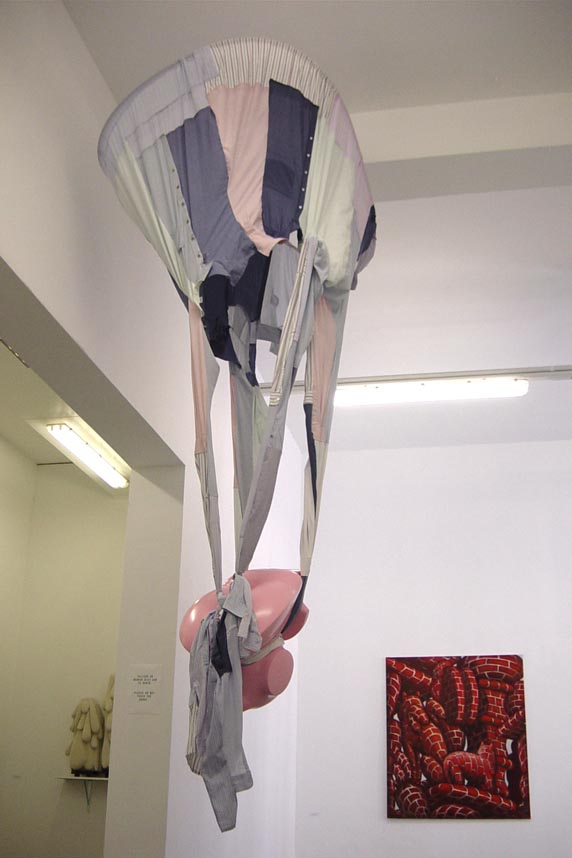 also present were: 'roseclotH' 2005 (textile) / 'recht/tense' 1993 (plaster) /
'you inside of me inside of you' 2005/2006 (cut carpet and vinyl) / 'Hope'1998 (textile) / 'zusjes' 1994 (clay).